Where to locate the office
The choice of location is essential.
Is preferred rather than passing through and away from the noise (when you work is important to calm).
And if possible, a closed room.
You must have sufficient natural lighting, and well ventilated.
If you are unable to have a separate room, you can also put the Japanese curtains to separate the room, or movable partitions.


T

ips for organizing the office: to order
The biggest flaw is to have an office cluttered with useless papers, newspapers and magazines, many useful and varied.
First stage, placing order.
Throw the useless papers and orders the other classifiers or separators of different colors to use (bank, insurance, employment ...).
You'll find them more easily.
And get rid of your old newspapers.
Save scissors, glue and pens in place.
And limits post-it that burden then a workspace.


A central provision
Ideally, in an office is that you are in the center of everything.
Your seat has to be somehow the cockpit, if possible by turning on wheels.
So arréglatelas to organize the office around that position.
You have to reach the maximum of things not just have to move.
This will serve to win a long time.
Furnishings chooses to put the office
The use of a special cabinet designed for the job can prove to be a wonderful benefit of space and time.
Ideally, a table with drawers, because then you can arrange your affairs, holding them close to you.
There must be room enough to place a computer and keyboard, and enough space to write.
You can opt for a side table for the computer, furniture functional excellence.
They are often designed to occupy minimal space, and have an area for the central processing unit (CPU), printer, scanner or floppy disks.
Everything in its place is the best way to find it fast and have everything at your fingertips.


Think of the comfort and ergonomics
Priority should be given to the notion of comfort in the preparation of your workspace.
Sitting for a long time causes back pain, so it is good to invest in a comfortable chair, or a special computer designed specifically to preserve the body.
Worry also by the position of the screen.
Not too close, not to hurt the eyes, not too far, to avoid pleats.


Office: retains only the essential
Do not miss out on the bench no more than necessary.
Latest reports (save the other on a shelf or in a cabinet), the working tools used regularly, but the meter, you use it once a year, put it in the drawer.
You will have a clear working space and therefore more enjoyable.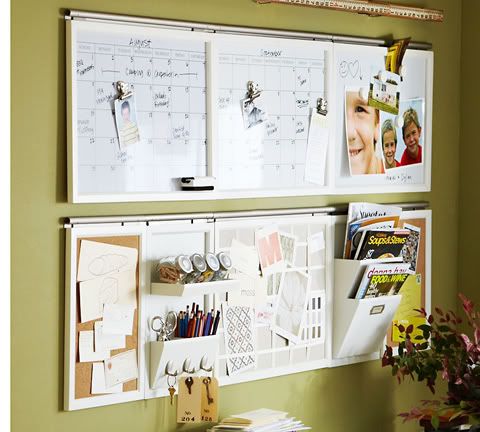 Caution with lighting and light sources
Another important element: lighting.
The nicest thing is to have a strong natural lighting.
By default, uses a good enough light that illuminates the room, halogen.
Be careful: do not put your office back to a window using a computer: it will be impossible to see the screen with the sun reflecting on it.
Or provide blind.