Chanel has greater resources in the industry and mega productions tend to startle the audience, even when the clothes displayed leaves something perplexing present.
That was the case Tuesday in the Paris launch of the prêt-à-porter autumn-winter fashion house, which was a caravan of pantsuits post-punk and cutting jackets Scottish broad cloth (tweed ), thick and dark.
The creations of designer Karl Lagerfeld seemed, at first sight more difficult to sell the precious pastel skirts and tailored jackets that often appeal to women around the globe.
But while the garments themselves failed to startle the audience, he did the staging. The Grand Palais in Paris, a giant iron and glass, was transformed into a rocky volcanic island, with fake smoke coming out under the boardwalk, while a synthetic powder simulated volcanic ash.
The start of the show was similar to that of a science fiction movie. Like spaceships coming to earth, two bright screens giant logo emblazoned with the fashion house down and revealed the figures to the light of a handful of models.
The women walked the runway with pleated pantsuits front and dramatic coats, and jackets are cut wide. They looked sharp heeled shoes, with socks rolled up in sturdy ankle. Freja Beha Erichsen, model Chanel the time, was converted into a rolling bag, wearing a long sleeve mono of the same material, shiny and quilted, with which the portfolios are made typical of the brand.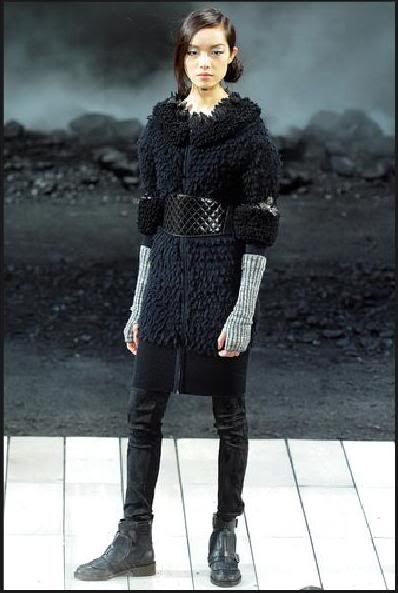 The show did not generate the same level of enthusiastic applause that usually accompany the presentation of Chanel, but experts agreed that it will not have much impact.
"It reminds me of what Karl did to his own line in the 80 _muy dramatic, very mod, very German," said Dana Thomas criticism, author of tell-all book about the world of fashion, "Deluxe: How Luxury Lost Luster STI ". "Every so often, Karl takes that direction, almost as if to shake off our dreams with Chanel tweed cake. Until such collections always have their pulse on the cultural moment, whether or not the prettiest of Chanel."
But Lagerfeld said that "always manages to include pretty attractive pieces for Chanel client."
Ken Downing, vice president and fashion director of Neiman Marcus, agreed.
"The Chanel shows generate much excitement, so much drama, can not fail to thrill customers," he said after the presentation. "I guarantee you, just come to New York, I have aa lot of calls from customers who order this piece or that. Style.com're in right now."
After the parade, the crowd refused to disperse, lurking in the hope of seeing Lagerfeld, or even exchange a word with him.
CHANEL MAKE UP in BACKSTAGE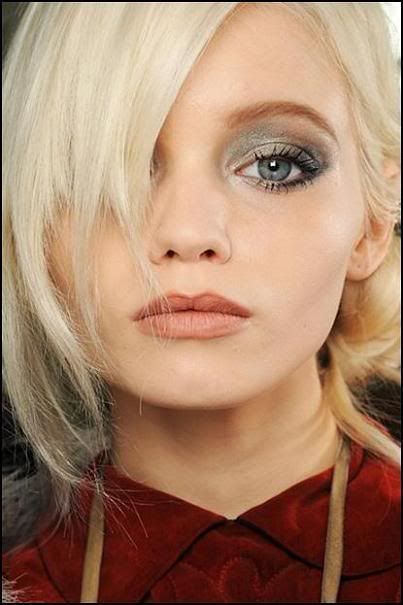 Source: JENNY BARCHFIELD